Main information:
Herrenchiemsee New Palace
King Ludwig II Museum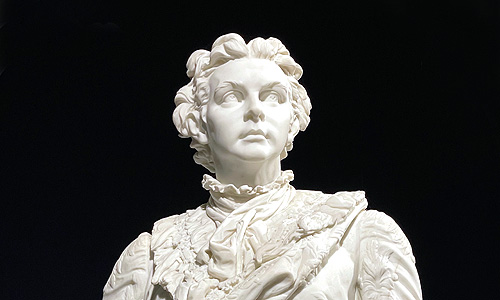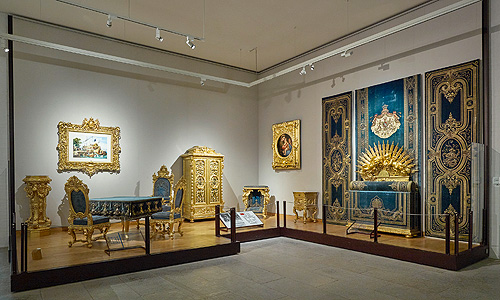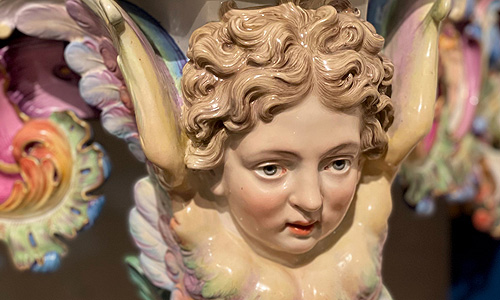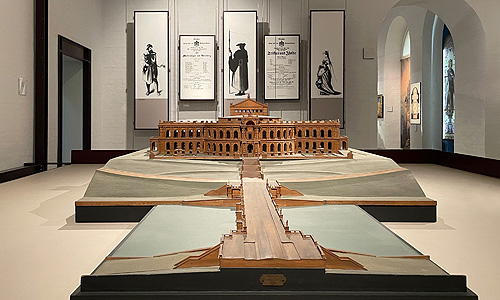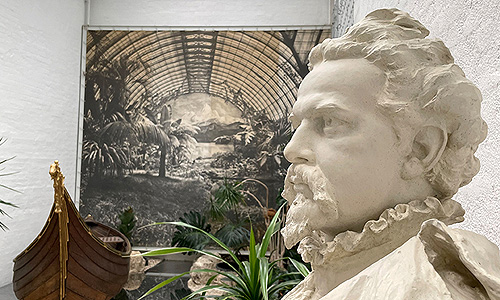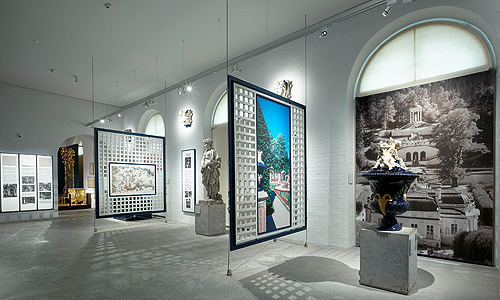 The museum is accommodated in twelve modernized rooms on the ground floor of the south wing and was opened in 1987. It documents the story of Ludwig II's life from his birth to his tragic early death with painted portraits, busts, historic photographs and original state robes.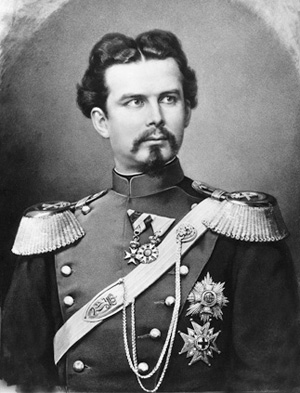 King Ludwig II of Bavaria,
photograph by Franz Hanfstaengl, 1876
The king went down in the history of music as patron of the composer Richard Wagner. Portraits, written documents and theatre and stage set models record this aspect of his life.
The "royal residences" of Neuschwanstein Castle, Linderhof Palace and Herrenchiemsee Palace are represented as well as Ludwig II's other building projects.
Highlights of the museum include the magnificent furniture that originally stood in the destroyed royal apartment in the Munich Residenz and the first bedroom of Linderhof Palace.
Elaborately handcrafted items, showpieces that were commissioned by the king, document the European standing of court art in Munich in the second half of the 19th century.